About American Dream Home Improvement
A family owned business since 2000, American Dream Home Improvement, Inc. (ADHI, Inc.) is a market leader in the exterior home repair and storm restoration industry. ADHI, Inc. has doubled its revenue each year since 2007 and is one of America's fastest growing businesses. Our corporate structure, mission, values, and management style have been the backbone of the company's remarkable success. ADHI, Inc.'s mission is to provide unparalleled customer service and representation to all of its homeowners.
About the Owner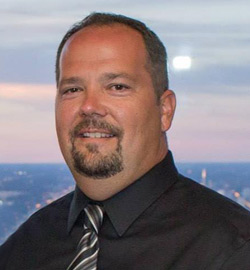 American Dream Home Improvement owner
Michael Gray
Michael Gray founded American Dream Home Improvement in 2000 as a very small construction company that was based out of his home office and focused on interior remodeling.
In 2007, Michael changed the focus of the company to exterior home improvement and storm restoration and moved the business to a small retail location.
The new business model proved highly successful, and Michael has since been able to open offices throughout the Midwest.
Outside of work, Michael is a loving husband to his wife, Denise. They have 6 children who keep them busy with football and cheerleading. In his spare time, Michael enjoys playing golf and working on classic muscle cars.
Our History
Owner Michael Gray began American Dream Home Improvement as an interior remodeling company in 2000. In 2007, ADHI, Inc. started to become the company it is today, moving to a retail location in Homer Glen, Illinois and focusing on exterior home improvement and storm restoration with a staff of five employees.
In 2009, ADHI, Inc. relocated its corporate headquarters to Downers Grove, Illinois. In 2011 ADHI, Inc. began to expand north to Milwaukee, Wisconsin and in 2012 opened offices in Denver, Colorado and Indianapolis, Indiana. ADHI, Inc. received several high honors, such as being an Owens Corning Certified Platinum Preferred Contractor, as well as the Top Volume Contractor in the country with Owens Corning for 3 years in a row. Additionally, Roofing Contractors Magazine placed American Dream Home Improvement, Inc. as the #1 largest residential roofer in the country and the #9 largest roofing company in the nation.
With this success, ADHI, Inc. opened offices in St. Louis, MO, Columbus, OH, Detroit, MI, and Lake in the Hills, IL. Relying on the business model and the success ADHI, Inc. garnered, in 2015 Michael Gray expanded into the Mokena, IL, Davenport, IA, Bloomington, MN, Louisville, KY, Omaha, NE, and Lenexa, KS markets.
With over 60,000 satisfied homeowners since 2000, ADHI, Inc. is continuing to change the face of the storm restoration industry. ADHI, Inc. employs nearly 500 people, which is not an easy accomplishment in this industry. We have relied on a business model of hands-on management and have developed a core group of dedicated leaders who are treated more like family than coworkers.
Awards
2015 Top 100 Roofing Contractors Magazine

Owens Corning Volume Award 2014

Owens Corning Volume Award 2013
See all Awards
Community Service
American Dream Home Improvement recognizes how important it is to be a part of our community, which is why we are active in youth organizations and charities across all our locations. We also are active in hiring military veterans, as we are very grateful for their service. We are proud of the impact we have made thus far, and we look forward to future opportunities to give back.
Looking for a price? Get a no cost, no obligation free estimate.